Help is here for your SW4 Home removals Clapham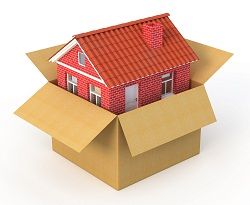 We understand how stressful it can be moving house, and our aim is for our home removals Clapham service to help you through this challenging situation. Clapham Removals help you create a checklist, which outlines all the tasks that need to be carried out before moving day and we can also help you with the planning, packing and storage. We get booked up quite quickly so don't hesitate to pick up the phone and book a date. We want to make sure that we fit into your schedule and that you fit into ours as well. When you call us, you'll be given a free quote, and more information on the services we offer. Book our home removals in Clapham today by calling us on
.
Moving is extremely hectic and it's even more stressful when you don't have a reliable company you can count on. It's also even more hectic when you have to work long hours. It leaves you with very little time of your own to commit to moving. What makes us stand out from the crowd is that we treat our clients with the utmost respect. We put our customer's needs before our own and we have only your best interests at heart. To ensure that your move goes smoothly and that everything goes to plan, we formulate a moving checklist especially for you so that you know what to do before you relocated. You do not want to miss anything out. What we have learned, over the years, is that the secret to a smooth move is to plan. It is the starting point of your move and it is, by far, one of the most crucial steps in the moving process. If you do not plan well beforehand, your Clapham move is bound to be hectic. Therefore, we have been using this tactic of providing customers with a checklist, for a long time now and it is a tactic we'll be using forever more.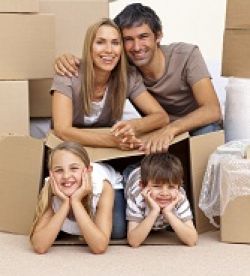 We boast a team of expert movers Clapham who are dedicated in providing customers with a high quality service. In addition to our moving equipment and expertise, we have a range of modern vans that are clean, safe and secure, and equipped with satellite navigation systems. This is to ensure that our drivers do not get lost along the way. Our team of movers is diligent, efficient, and a team you can utterly count on. Unlike most movers, these guys really get stuck in and help you in any way they can. They practically do all the loading, unloading and lifting. You can't get better than that.
If you need a removals company Clapham that you can trust and rely on for your home removals, choose Clapham Removals. We deliver removal services of top quality that we're sure you will be impressed with. We understand that moving is difficult and can be time consuming. If you have not got all of that time on your hands, which most people don't, then consider hiring Clapham removals help. We can support you every step of the way. So if you are unsure of anything, or you face a dilemma mid move, you can easily call us up and we'll help you in any way we can. We put our customers first and before everything. Finding a professional home removals company can be tricky. However, we can confidently tell you that the reason our business has continued to develop is because of customer recommendations. All of our customers are happy with our services and they keep coming back for more. Get in touch today on
.