Clapham Removals is the SW4 Moving Company That Makes Your Move Easier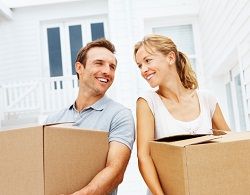 Moving is, unquestionably, one of the most stressful chores in life. Most people find that, due to their heavy work schedule, there is very little time to commit to the tasks of moving, which of course include planning, packing and transporting your belongings from one place to another. This is why a large percentage of people tend to have a hectic move – because they have very little time to carry it out properly.
However, you do not have to put up with it anymore, because Clapham Removals is your solution. With our expertise and resources, your move will be smoother and simpler than ever before. We live by a structured, methodical approach. Basically, in other words, we make sure that each move is well planned from beginning to end. Without a structured plan, there will be no structured move, which inevitably means the move will go badly. This is, obviously, something you want to try to prevent. The advantages to hiring a removal service are endless. They really are. Not only will you be given a straightforward, laid back move, you'll also save time, energy and your stress levels will lower. What more could you possibly ask for from a removals company? We offer an extensive list of Clapham moving services including packing, storage, man and van SW4, and transit. These are just a few of the services we offer. To find out more about our services and the benefits you will gain from using us; just call us today on
.
We offer packaging services, storage services, house removals, office removals SW4 and man and van removals SW11. Whatever you need – we can do it. One of the most important aspects of moving is, in fact, packing. If you do not pack appropriately, you'll end up with a lorry load of damaged items. Unless you are willing to spend a fortune on packaging materials and long hours on organising and packing, you should consider enlisting packing help. We can help. Our team of packers has a wealth of experience and skill in packing and we can promise you, they'll do a great job of it for you. They also use only the best materials of the highest of quality to pack your items. They do everything they can to prevent possible damage. Once everything is packed securely, it is 100% guaranteed that your possessions will arrive in once piece – safe and sound.
In addition to packing, we offer storage solutions so if you're going to be going away for some time and you need somewhere secure to store your belongings, opt for our storage services. We even allow our customers to come and view the storage unit before they book with us so they know what to expect. To enhance the safety of your belongings, our building contains only the best security alarms and fire alarms. The storage units are also checked on a regular basis. And to prevent mold, our building has been well insulated. Therefore, there's very little chance of your items getting damaged.
We also offer home and office removals SW11. So whether you are moving house or office, we specialise in both. A lot of people tend to dismiss the idea of having someone move their items for them. Supposedly, many people feel like they can't trust strangers handling their belongings. If this is the case, you don't have to worry with us because our team of movers is extremely efficient and trustworthy. They are very careful with your things and treat your items like their own. Whether it's your furniture or top technological gadgets that need to be relocated, we have the know-how and the resources to ensure that nothing gets damaged.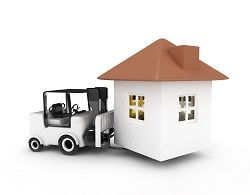 And finally, we also offer Clapham man and van services, so if you're looking for a more down to earth move, we believe we can offer you just that. All our drivers are qualified in driving all types of vehicles and also installed in all our vehicles are up-to-date satellite navigation systems so you won't have to worry about any of the drivers getting lost. All our vans are clean and secure, as well, so your belongings will be temporarily housed in the most sufficient vehicle.
Clapham is an area in south west London and it is located in the London Borough of Lambeth. Clapham is mainly noted for possessing a large amount of greenery – its most well-known area of greenery being Clapham Common, a 220 acre plot of greenery comprising three ponds. The transport links of Clapham are superb. There are three tube stations in the area which are situated in Clapham Common, Clapham South and Clapham North. There are numerous notable people of Clapham. This includes Natasha Bedingfield, Lesley Ash, Heather Mills, J.K.Rowling, Samuel Pepys, Vivienne Westwood, Holly Willoughby, Vanessa Redgrave, Ainsley Harriott, Angela Carter and many more.
For your Clapham removals, you should choose Clapham Removals. You will certainly be impressed by the services we provide to customers. There are a great amount of advantages to hiring a professional removals company SW4 like us. Firstly, you will save time which is something most of us have very little of. Secondly, you will energy, because carrying out all the tasks that go along with moving certainly drains you of energy. Thirdly, we will lower your stress levels and brighten your mood because carrying around the burden of knowing you have to carry out all of these tasks can really affect your mood. And finally, last but not least, we'll save you money. You may be wondering why, but let us tell you. When you opt for the DIY route in moving, most people tend to do everything on a budget. Whilst that's completely understandable, what most people forget is that when you purchase budget materials you are only causing yourself more hassle in the near future. These budget packaging materials just won't do the job and you'll probably end up having to replace your items when they get damaged during transit. Hence, you are wasting money. Let us help...call
for more details.