Looking for cheap storage solutions SW4? Opt for our Clapham self-storage service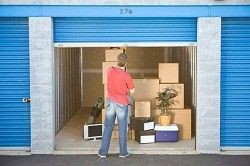 If you do not have enough space in your home or office to store all your items, it's time to consider using the storage facilities of a professional removals company. We can offer you just that. Our storage facilities SW4 enable you the freedom of more space and you can store as few or as many items as you want in our Clapham storage units. Our self-storage service Clapham is an affordable way to store your extra belongings that are taking up too much space in your domestic or commercial property. To find out more about our services, or our prices, call us now on 020 8434 7286 and we will be happy to help.
When you use our self-storage services, you need to make sure that, before using us, you have a vague idea of what you are going to be storing and how much you will be storing. This is so that you know what size until you will need. You also need to make sure you know what amenities you are going to be storing, as we have all types of storage units here, so it's handy for us to have in mind what kinds of things you will be storing and what storage unit would suit you best. It's also a good idea to plan ahead just in case we can't fit you in for storage. Most of the time, we will be able to. It's rare for us to not have time to fit you in, but it's a good idea nevertheless, just to make sure that we have a suitable Clapham storage unit available for you at that time. We actually allow you to view your storage unit SW11 before you book it so that you know whether or not it is right for you. We also give you the flexibility of having no time limit. So, whether it's for a day or a year, we can fit you in.
When you use our self-storage units, here are a few things to remember:
• Create a packing checklist and keep it close by so that nothing goes missing
• Purchase only the best quality packing supplies so that your items will be packaged and boxed well
However, if you are unable to do any of these things, just let us know, and we can help you. You don't need to do it on your own when you use us.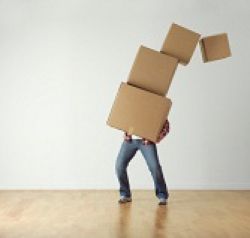 There are so many benefits to using our SW4 self-storage facilities; you would be silly to miss out on the opportunity. Everyone, at some point in their lives, needs extra space. Whatever reason you have for needing a storage unit, it doesn't matter, because we can help you. We can provide you with any storage unit of your choice, and even better, you can view that unit beforehand to make sure it's up to scratch for you.
So, if you are on the lookout for extra space, but you don't know where to turn for a professional and reliable service, look no further than Clapham Removals. We can give you all the space you need and, fortunately for you, it won't cost you the earth. Extra space isn't out of the question – you too can have extra space for a more than reasonable price. Our storage units SW4 are clean, secure and well-maintained. Basically, they are ideal for storing your extra goods. You won't have to worry about them getting moldy either because our storage building is well insulated. For more information on our Clapham self-storage services, call us today on 020 8434 7286.