Need a good packing service SW4? Leave it to the our Clapham Packing and boxes team to wrap, box and label your items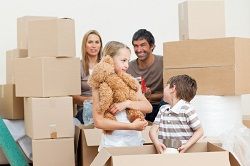 At Clapham Removals, we believe that the key step to ensuring your move is a smooth one is to pack correctly. When you pack well, you are guaranteed a smooth and stress-free move because everything will be safely packaged and it runs a low risk of getting damaged. During transit, a lot of items are prone to getting broken or damaged, and that's because, most of time, people tend to rush the packing and they end up paying for it in return. However, when all your items are packed well, you are guaranteed a safe move and your items are guaranteed to arrive safely and in the condition in which they were left. If you would like to have your items wrapped and boxed correctly, but don't have time to do so, why don't you contemplate hiring us to carry out your packing and boxes Clapham? We can have your items packaged well in well under a day. Thanks to our fantastic team of expert packers SW4, they can pack and box a great number of items in a very small amount of time. Unlike when you carry out the packing yourself, these packers are quick and efficient. With their skill and experience, they can work well under pressure. We promise you won't be disappointed with their efforts. Get a free packing quote SW11 today when you call us on 020 8434 7286.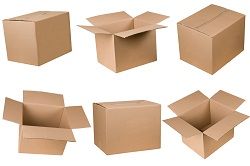 When you hire us for your Clapham packing and boxes, you will receive only the best service ever. Firstly, we will discuss with you the packing procedure so that you know exactly what to expect. This is to ensure that there will be no crossed wires along the way. Then, we send our team of packers Clapham to your home and they'll immediately get to work. Firstly, they will organise everything before packing anything, and then, once all is arranged, the packing and boxing SW4 will take place. You will be amazed by the team's skill at doing what they do. Packing, in many ways, is kind of like an art. There is a way of doing it perfectly to ensure that every bit of space is used to your advantage. No space is wasted when we pack for you. That is the difference between our packing and your packing. When you pack, you probably waste a lot of space, or at least you are not sure how to squeeze everything together without causing damage. We know the secret to doing this just right. Once everything is packed and sealed to the best of our team's ability, they will label everything so that you are aware of what is in each box when you arrive at your new home. Because we use only the best materials and boxes, you will be able to use these packing materials again and again, because they certainly are good enough to reuse.
Moving house Clapham can be rather stressful, everyone knows that. However, the stress can be lightened when your belongings are packed in the correct way. It is a huge load of your shoulder, when you are reassured that your items are packed well and securely. It gives you that reassurance that one needs during a hectic time. You won't have to worry about the welfare of your belongings because they will be in perfectly safe hands here. Don't attempt doing the SW11 packing yourself. Unless you are skilled, don't take the risk. Otherwise, your possessions might just get broken during transit. To find out more about our packing services Clapham, please call us today on 020 8434 7286 and we will happily answer your questions and help you in any way we can.